Moving out of your home for studies or work can be a tough decision for a lot of people. Several qualms such as convenience, safety, comfort and affordability concern people at this stage. Finding a pleasing stay is imperative to having a comfortable life. After a long tiring day at college or work, everyone wants to come back to a peaceful home and get some rest. One of the major factors in finding an accommodation is finding one that is safe with necessary security and placed in a decent locality. It would be great to start by researching on the possible places to consider for accommodation, which is near to your college or place of work. If you are opting for public transport for conveyance, it is advisable to find a place closer to the subway, railway station or bus station. Amenities are another major factor – prioritise your needs and look for a place that offers all or most of them within your budget.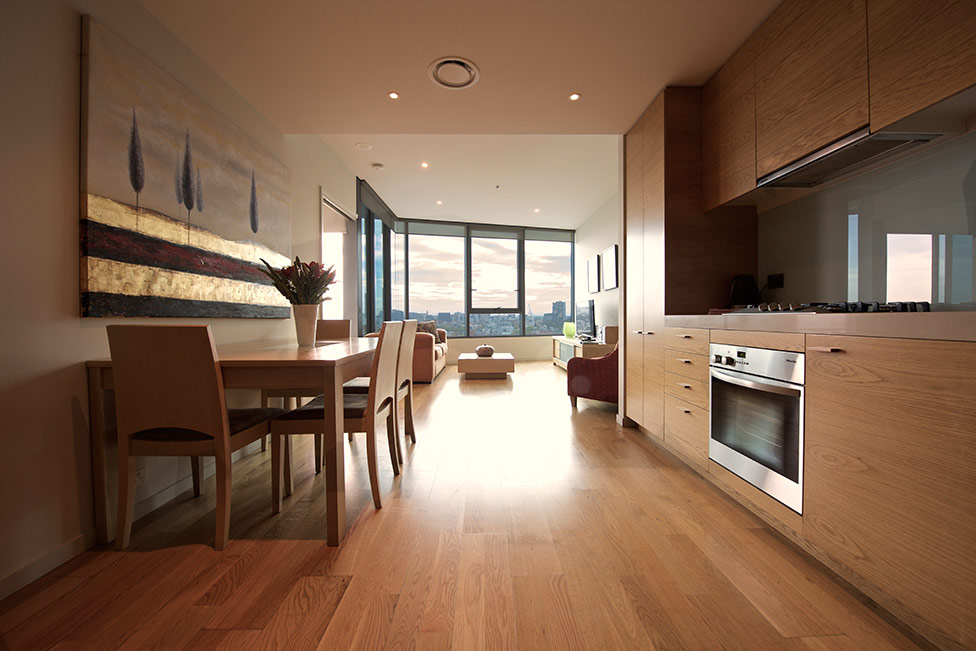 Docklands is a prime neighborhood with ample common amenities such as parks and walking trails. An accommodation in Docklands would be proximal to major transport hubs and places of interest such as museums and ice-skating rinks.
Benefits of Renting an Accommodation in Docklands
Free tram area – The Victorian government has declared Docklands to be a tram free zone wherein you do not have to purchase any extra pass on Myki; one can easily hop on and hop off when travelling within Docklands.
Proximity to Melbiurne – It is a short travel to enjoy the urban lifestyle and city life of Melbourne.
Attractions – Docklands harbours a variety of tourist attractions such as the Etihad Stadium and the Melbourne's version of the London Eye, the Melbourne Star. An array of soccer matches, concerts, performances and more, are hosted at the Etihad Stadium.
Shopping – The area is a shopper's paradise and has the famed Harbour Town Shopping Centre, an open-space shopping mall with many specialty stores, outlets, entertainment and eateries.
Natural beauty – Set by the sea, Docklands is pleasant with a cool breeze coming in often. Away from the hustle of the city, the place is ideal to sit back and relax.
Accommodation Corporate Docklands or ACD Apartment is a premium-quality accommodation provider in Docklands, Victoria. They offer 1, 2 and 3BHK options with attached bathroom and splendid views of the Harbour. As per preference, there are options for air conditioning and heating. Inmates can have access to pool and gymnasium. Non-smoking apartments are also available upon request.
To more about their accommodation services, visit their website at https://acdapartments.com.au/. You can reach them at +61 (03) 9670 6611.